Stories
---
Upcoming 15 Association Play Parties
Get out and play with your brothers! Mark your calendars for these upcoming 15 Association Play Events:
---
New Name, Same Venue
The 15 Association and much of the San Francisco Leather Community has had more than its fair share of chaos since last summer when Alchemy Dungeon announced it was going to close at the end of September. A scramble for new dungeon space ensued but in the end, The San Francisco Bay Area Leather Alliance, an all-volunteer 501(c)3 stepped up to the rescue. The 15 Association is a member of the Leather Alliance and has a seat on the board. The Alliance is assuming the lease of the 1060 Folsom space, making some needed upgrades, and turning the 2500+ sq foot space into a community asset. The new/old space, now called Catalyst SF, will be available for use by groups and organizations for events that are in alignment with the mission of The Alliance: to create a welcome and supportive environment for members of the SF Bay Area Leather Fetish, Kink, & Motorcycling communities.
The 15 Association is pleased to be able to support the Alliance in this project and will begin hosting parties at Catalyst SF in January 2017. We are excited that we can continue to use the space and are able to strongly support the Leather Alliance in meeting its goal to provide a space that will serve all the diverse parts of the Bay Area Leather Community.
In other news, please see the Chairman's invitation to The 15 Association's Anniversary Weekend February 24-26, 2017 and his invitation to The 15's special December afternoon Party at Blow Buddies on December 17th from 2pm to 6pm.
We revisited the Citadel on Eddy Street for our November party that was held on November 12. Attendance was higher than expected and energy was excellent. Almost everyone played and enjoyed the Citadel's large dungeon space. In December, we have scheduled another party at a special time and location new to us. Please see the announcment below.
---
Membership Renewal time
DUES are due: It's time to pay your annual membership dues and renew with The 15. You can now renew entirely online, or partially online and mail us a check. Please look for the "Renew Membership" box on the left side of the home page under "Members Only" for details. Annual dues remain $60.
---
Officer Elections
Congratulations and 'thank you' to The Fraternal Committee Officers for 2017. We appreciate the men willing to step up and put in the time and work necessary to keep the organization going. They are:
Chairman: Eric See
Vice Chairman: Christopher Wood
Secretary: Jeff Garner
Treasurer: Jack Garcia
---
Anniversary Dinner and Weekend
As Chairman of The 15 Association, it is my great pleasure to invite you to Anniversary Weekend XXXVII. Please join us as we renew old friendships, make new ones, and enjoy the company of our members and guests in the friendly and relaxed environment that has become a tradition for us. And of course, there will be plenty of opportunities to play.

The Anniversary Banquet will be at the Patio Español, 2850 Alemany Blvd. San Francisco, a truly spectacular banquet hall with plenty of parking and a patio for cigar smoking. The dinner entrees are: prime rib, salmon in a champagne sauce, chicken breast in a sherry cream sauce, and pasta primavera.



For Anniversary XXXVII, the schedule is:
Friday Night Anniversary Banquet, February 24th, 6:00 pm at Patio Español. No-host bar and appetizers start at 6:00 pm, dinner served at 7:30pm. Cost is $55 with your choice of entrée. Pre-payment is required to attend.
Saturday Night Catalyst Dungeon Play Event, February 25th, 7:00 pm to 12 Midnight at 1060 Folsom (at 6th). Doors Close at 10pm. $15 for Members, $20 for Guests, with $10 off for people registered for the Anniversary Banquet.
Sunday Catalyst Dungeon Play Event, February 26th 2pm to 6pm at 1060 Folsom (at 6th). Doors Close at 4:00 pm. Admission is FREE!
To apply and pay for the Anniversary Banquet, please fill out the application form. You can either pay online by credit-card (preferred), or mail us a check or money order. The deadline is February 10th at 11:59pm.
A limited amount of funding is available for 15 members from the Jones fund to assist those who cannot afford to attend. If you need assistance, please include a request with your application. If you can offer assistance, we would appreciate your contributions* (see application for details).
I look forward to seeing you there.
In Brotherhood,
Eric See
Chairman, The 15 Association
---
December Holiday Play Party at Blow Buddies
It's not yet Thanksgiving, so I don't like to start mentioning the winter holidays yet, but I am very excited about the 15 Association hosting a play party at Blow Buddies on Saturday December 17th from 2pm – 6pm. As has become a tradition this will be a free party for all of you, so we've rented out Blow Buddies before they open for business. Why am I excited you ask? Well there's multiple crosses, bondage tables, tie points, slings, and dark spaces. Piss play, cigars in the heated back dungeon, and did I mention free to all of you? Each year our attendance goes up and up since we've started this tradition. This year should be our biggest holiday play party ever!
---
Volunteers Wanted
The 15 Association's Fraternal Committee is seeking volunteer archivists to digitize the organization's records before they are sent to the historical society for preservation. The objective is to have a backup stored in digital format and to have easier access to them when needed. Please contact Chairman Eric See for more information and to volunteer.
The Leather Alliance is currently looking for individuals who are willing to commit to being part of the ongoing volunteer team filling primary and secondary positions in the operation of the Catalyst SF space. Please go to http://www.tinyurl.com/LeatherCenter to sign up or find out more.
---
Other News and Events
Mark Your Calendar
Other events of interest to 15 Association members:
Sun December 4 — San Francisco Bay Area Leather Alliance Holiday Party
Sat December 10 2pm – 4pm — Leathermen's Discussion Group Volunteer Appreciation Party, SF Oasis 298 11th Street, San Francisco 94103
Sat December 17 6pm — Northwest Master Slave Contest, Billy DeFrank LGBTQ Community Center 938 The Alameda, San Jose
Leather Archives and Museum in Chicago
The 15 Association supports the Leather Archives and Museum in Chicago. This is an important institution that is dedicated to preserving the histories of our communities, clubs and scenes. No trip to Chicago is complete without a visit! See http://www.leatherarchives.org/ for more information.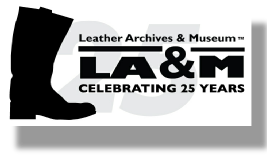 San Francisco Leathermen's Discussion Group
San Francisco Leathermen's Discussion Group is an independent, all-volunteer, not-for-profit organization of men serving the educational needs of the BDSM/Leather community. With a few of our own club's members on their board, we have a lot of intersection. Go to http://www.sfldg.org/for more information on their events.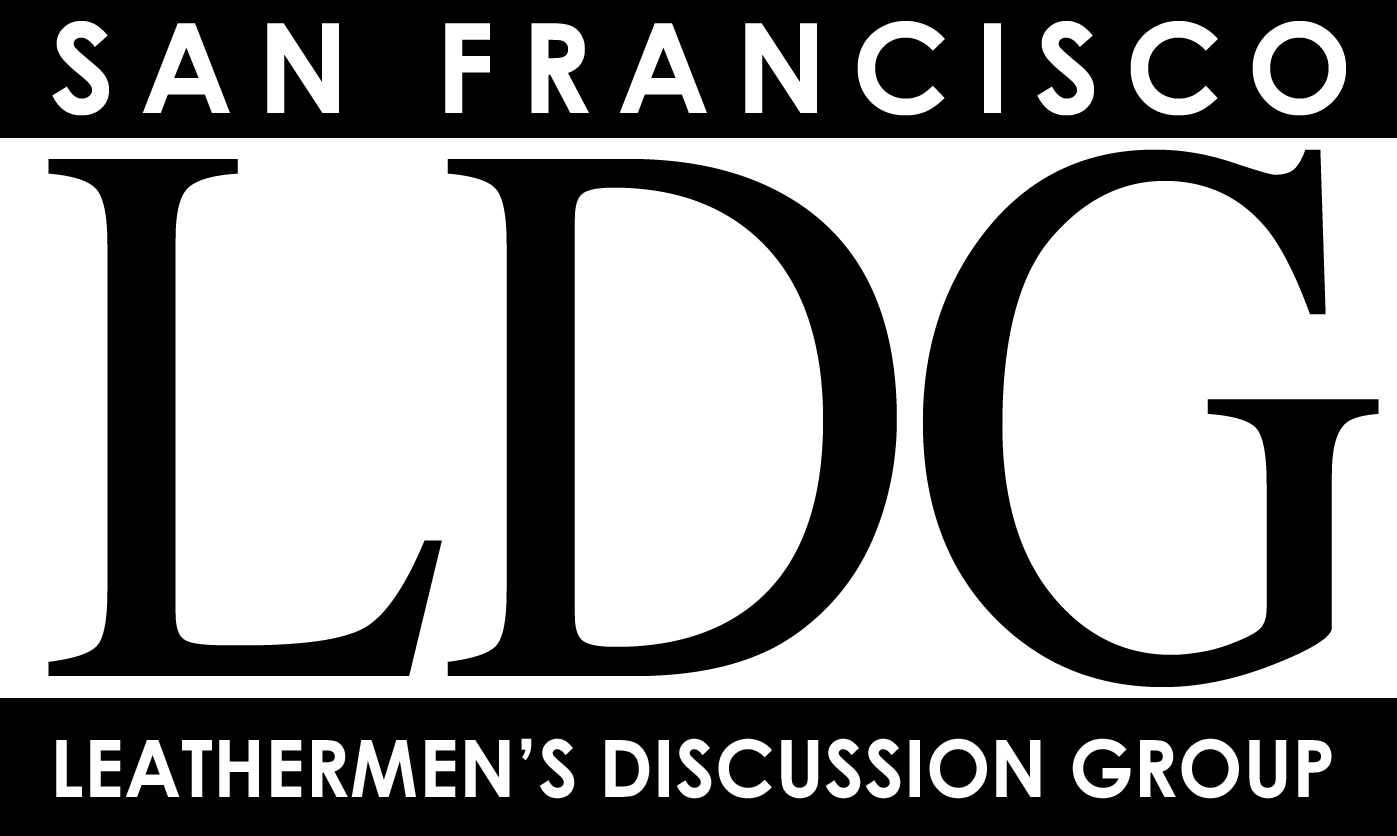 San Francisco Bay Area Leather Alliance
For those in the Leather Community who find themselves in dire financial straits due to injury or illness, San Francisco Bay Area Leather Alliance sponsors a fund to help out with emergency expenses. If you need financial help to pay bills due to a serious injury or chronic/life threatening illness, please contact the Leather Alliance to see if you qualify for help. Al Parso is the 15 Association's representative on the Leather Alliance board. He can be contacted through The 15 Association website.

Got News? We want it!
News of interest to The 15 Association membership or brief articles about our members or our community are welcome. Not sure? Send it anyhow. Email Al Parso, the editor at: al@parso.us or MrACL2014@yahoo.com by the end of the month for inclusion in the following month's Inquisitor. The newsletter is usually, but not always, produced the first week of the month. Submit your articles, announcements, events or other items of interest by the end of the month for inclusion the following month. Share events of other organizations, contests in which you are participating, and other items of interest here.