Stories
---
Upcoming 15 Association Play Events
Get out and play with your brothers! Mark your calendars for these upcoming 15 Association Play Events:
Saturday, April 22, 7pm-Midnight — Play Party at Catalyst. Doors close at 10pm.
Sunday, April 23 — SOMA Bar Crawl: Starts at Mr. S at 3:30pm
May 20, 7pm-Midnight — Play Party at Catalyst. Doors close at 10pm.
June 14 - 18 — Boot Camp 2017! Schedule your time off now!
Always check the website for the most current information and Calendar for future events.
---
Message from the Chairman
Associates Weekend - Let me buy you a drink

Gentlemen, April is the time for Associates weekend. Why, you might ask? Our club held its first play party in April, 1980. So for all of you that have made our dungeons and our runs some of the best play spaces in the country if not the world, I salute you. On Sunday April 23rd, I'd like to buy you a drink to celebrate! Meet me and our fraternal and club brothers at Mr. S Leather at 3:30pm. We'll be crawling the bars South of Market, starting with the Powerhouse at 4pm, followed by the Lonestar, and ending up at the SF Eagle. Call me if you need to track us down if you arrive late, 510-967-1561.

And don't forget to wear your colors!




---
Bootcamp XXIX wants you!
Less than three months away will find nearly 100 men up north at the annual weekend event, Bootcamp XXIX! Bootcamp Coordinator Jeff is in need of a few more men for Set-Up and Tear-Down crews. E-mail or click on "BootCamp Coordinator" and let him know if you can help fill out these crews. Did you know Set-Up AND Tear-Down Crews get to have extra camp time? We visit storage to pick up play equipment on Monday, and set up on site on Tuesday.
Cabin and Bunk accommodations are still available too, so get your reservation in NOW!
---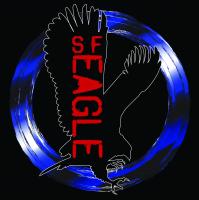 Beer Bust at the Eagle - Success
The impending rain did not dampen the afternoon. With nearly 100 cups sold, jello shots, fried chicken and homemade coleslaw filled the bellies of the men at the SF Eagle on Sunday afternoon March 26. Thanks to the men who volunteered a few of their afternoon hours to put funds into club savings.
---
T-shirts – Now embroidered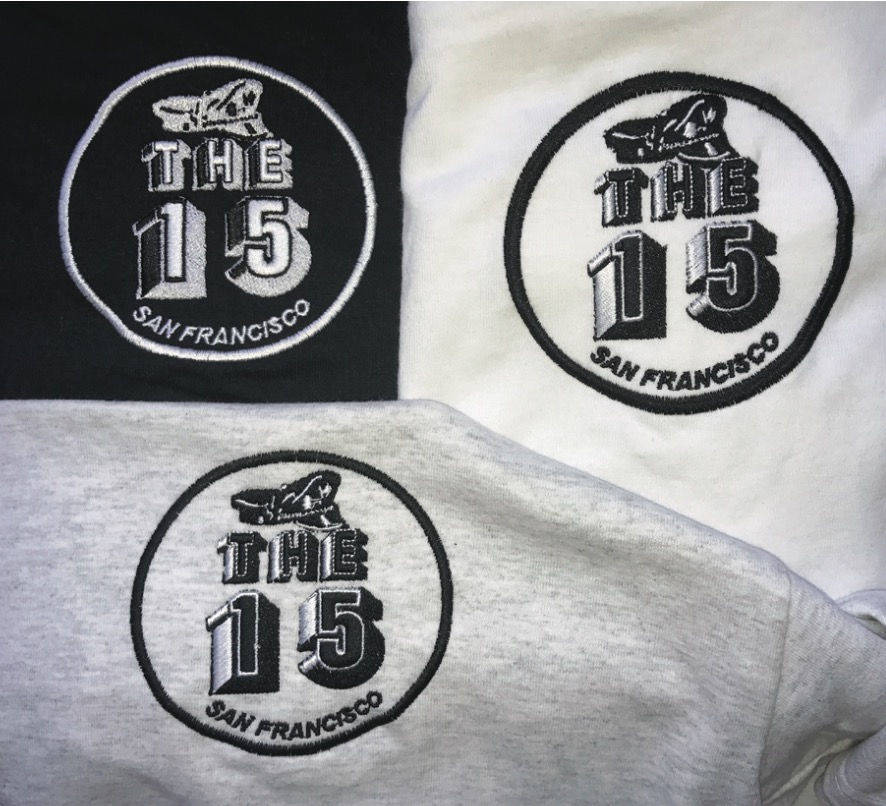 T-shirts with the club logo are available for $15 each. Shirt colors are Black, White, and Gray, with Red and Yellow on order. Want another color or special size? Sizes Small, Medium, Large, X-Large, and XX-Large are in stock now. Send requests to Tyler at tazpuppy@sbcglobal.net
---
Member News
AIDS/ LifeCycle 2017
Howdy, 15 Association Members, and greetings from your brother, Eric Crow. In June, the week before Bootcamp XXIX, I will be participating in my 3rd AIDS LifeCycle ride as a Roadie, serving food and good will in the Lunch crew (go Lunchies!)
In the spirit of this, I am announcing the 3rd annual Swat-A-Mile challenge! Here's how this works: If I receive a $545 or more from the members of The 15 Association (a dollar for each mile Riders ride), then at Bootcamp XXIX, I will submit to a special spanking/paddling scene during Bootcamp XXIX, where I will take 545 swats to my ass (a swat-a-mile). The first two experiences have proven to be great fun and have also been a great bonding exercise, but this time around, there will be a twist, which will be revealed at Bootcamp XXIX.
AIDS LifeCycle: the ride ends when AIDS ends. Thank you in advance for your donations and your support! To donate, visit my page at: http://www.to ghthiv.org/goto/riderbear27
-- Eric Crow
---
Other News and Events
Other events of interest to 15 Association members:
Sun April 30 — Peter Fiske will be honored as an inductee of The Leather Hall of Fame at Cleveland Leather Annual Weekend (CLAW - a national leather charity). Inductees are recognized for their individual or organizational significant contributions to the modern leather community over time and provide a historical and educational reference for the community worldwide from 1950–present. clawinfo.org
Wed June 14 – Sun June 18 — Bootcamp XXIX registration is open for Members and their guests! The 15 Association travels north for its annual weekend of all day all night play, great food and brotherhood. Space is limited so get your reservation in now.
---
Membership Renewal
If you haven't yet renewed your membership for 2017, you can renew online. It's easy! And if you need assistance for your annual dues we can help with that as well. Just don't be one of the members that we need to track down later this year....
---
Got News? We want it!
News of interest to The 15 Association membership or brief articles about our members or our community are welcome. Not sure? Send it anyhow. Email Tyler Fong, the editor at: inquisitor@the15association.org by the end of the month for inclusion in the following month's Inquisitor. The newsletter is usually, but not always, produced the first week of the month. Submit your articles, announcements, events or other items of interest by the end of the month for inclusion the following month. Share events of other organizations, contests in which you are participating, and other items of interest here.