Stories This Month
---
Upcoming 15 Association Play Events
Get out and play with your brothers! Mark your calendars for these upcoming 15 Association Play Events:
Wednesday, June 8 to Sunday, June 12: Boot Camp at Saratoga Springs
Saturday, July 30: Up Your Alley Play Party at Alchemy


Advance ticket purchase required

-- tickets for 15 members go on sale June 1
Saturday, August 27: Play Party at Alchemy
Saturday, September 24: Folsom Weekend Play Party at Alchemy


Advance ticket purchase required

-- tickets for 15 members go on sale August 1
---
Message from the Chairman
Hello Brothers,

By the time you read this, like me, you are probably packing your leathers, lube, and toys and plotting out your dance card for Bootcamp. At least I am.

We had a smaller party in May, the fraternal committee wisely moved the date to not coincide with IML or be very close to Bootcamp. Even with a smaller party, there was still some wild play and a good time was had by all. At least from what I observed when I wasn't tied to the table.

As you all know, we don't have a regular play party in June. With our big run, we take a month off. But I'm sure that some of you pigs will be able to find places to play over pride weekend.

Starting in June, you should get your tickets to our Dore Alley eve party on Folsom street at Alchemy Dungeon. I'll write more about everything that's happening for the week in the next issue of the Inquisitor.

Until then, play hard, and I'll see many of you at Saratoga Springs.

In brotherhood,
Eric See
---
Dungeon Monitor Training Class on June 19
The 15 Association always needs good men to step up and be Dungeon Monitors. They're the most important volunteer staff we have -- parties can't happen without them! Besides keeping play safe, they ensure players have what they need in the dungeon, and serve as goodwill ambassadors for the club, and for the BDSM community as a whole.
The 15 Association will hold a Dungeon Monitor training class on Sunday, June 19, 1-4pm at Alchemy Dungeon.
The class will be presented by Fraternal members Jeff Garner and Jonathan Domash, with the assistance of other members. The class will include lectures, discussions, demonstrations, and will end with a walkthrough of the dungeon.
Requirements for attending the 15 Association's Dungeon Monitor class:
Be a member of The 15 Association or similar BDSM organization (such as CHC, Avatar, SoJ) or have at least two years of self-identified participation in BDSM activities and attended at least three 15 Association play events within the past year.
Agree to shadow an experienced DM for at least one shift, and volunteer for one shift, within six months of attending the class.
Have participated in a safety/DM walk-through of the facility at which you are planning to be a DM.
Optional, but strongly recommended: training and current certifications in CPR, First Aid, and AED use.
We encourage you to RSVP (Fraternals, too!) so we have an idea of how many DM Guides to print. Participants who attend will also be certified to DM at Citadel events. To RSVP, please contact the Volunteer Coordinator.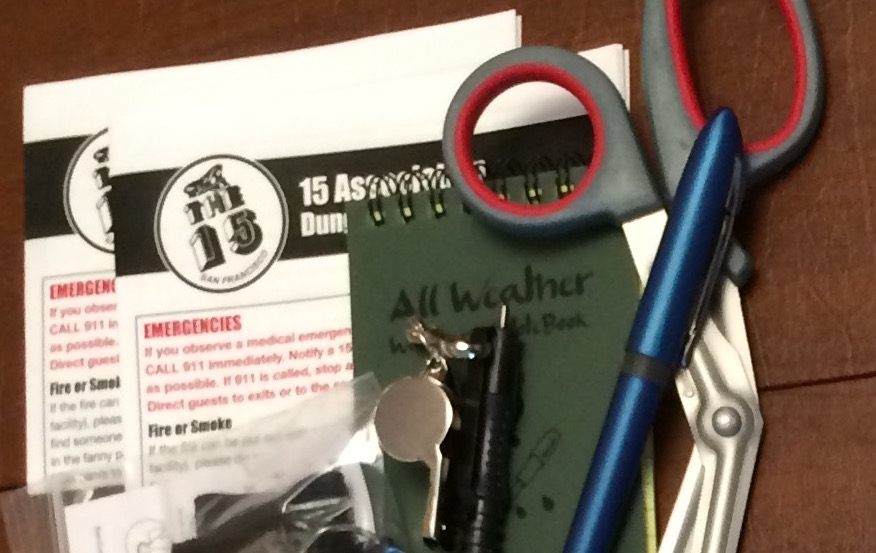 ---
Advance Tickets Required for Dore and Folsom Play Parties
Demand exceeds space at our dungeon space for The 15 Association's two biggest play parties of the year, Dore (Up Your Alley) weekend (Saturday, July 30 party) and Folsom Street Fair weekend (Saturday, September 24 party). For the Dore party, members will be able to order tickets starting June 1 and guests will be able to order tickets starting July 1. Due to constraints on the dungeon owner, we cannot have lines outside on the sidewalk so advance ticket sales are the only option to ensure that does not happen. Tickets sell out quickly so please place your order early to avoid disappointment.
Click here to purchase tickets for the 15 Association's Up Your Alley Saturday Play Party.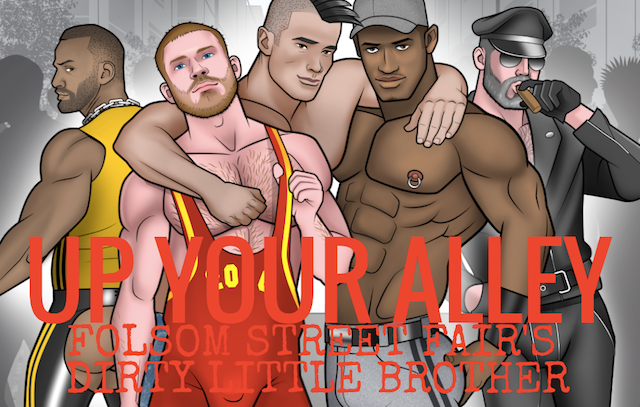 Click here to learn more about Folsom Street Events and Up Your Alley weekend.
Members, Check Your 15 Association Directory Listing!
You may have noticed that many of our members no longer appear in the member directory. Do you? In order to appear, you must click the 'Update Your Profile' button on the left side under 'Members & Guests' to set your options. The webmaster has made a change so that first names will appear automatically but no contact information, last names, or any other information will appear until you specify what information you wish to share. The member directory is available only to members who have an active ID and password on the site.
Please sign in today, go to the 'Member Directory' and check your information. Click on the 'Update Your Profile' button to make changes anytime.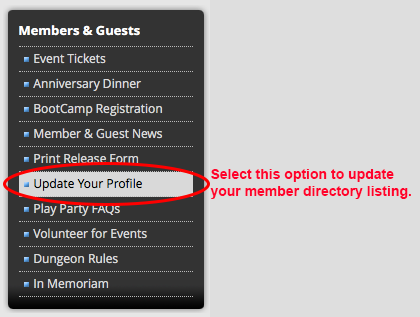 ---
Other News and Events
Mark Your Calendar
Other events of interest to 15 Association members:
Wednesday, June 22, LDG: "The Story of You: Giving and Getting a Great Oral History with Pup Spike"
Thursday, July 7 to Sunday, July 10, Gear-Up Weekend Retreat
Sunday, July 31, Up Your Alley Street Fair
Sunday, September 25, Folsom Street Fair
Alchemy Dungeon Updates
Parking Lot and Rear Door: We are no longer permitted use of the parking lot behind Alchemy. Please do not exit the rear doors except in case of emergency. Please do not loiter in front of the building. Go across the street if you need to smoke.
Water Sports: We currently allow water sports and wet play in the shower area. Please clean and mop when you are finished, and ask the DM if you have any questions about using and cleaning this space.
Fire Play is currently not allowed in the dungeon.
Leather Archives and Museum in Chicago
The 15 Association supports the Leather Archives and Museum in Chicago. This is an important institution that is dedicated to preserving the histories of our communities, clubs and scenes. No trip to Chicago is complete without a visit! See http://www.leatherarchives.org/ for more information.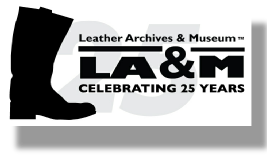 San Francisco Leathermen's Discussion Group
San Francisco Leathermen's Discussion Group is an independent, all-volunteer, not-for-profit organization of men serving the educational needs of the BDSM/Leather community. With a few of our own club's members on their board, we have a lot of intersection. Go to http://www.sfldg.org/ for more information on their events.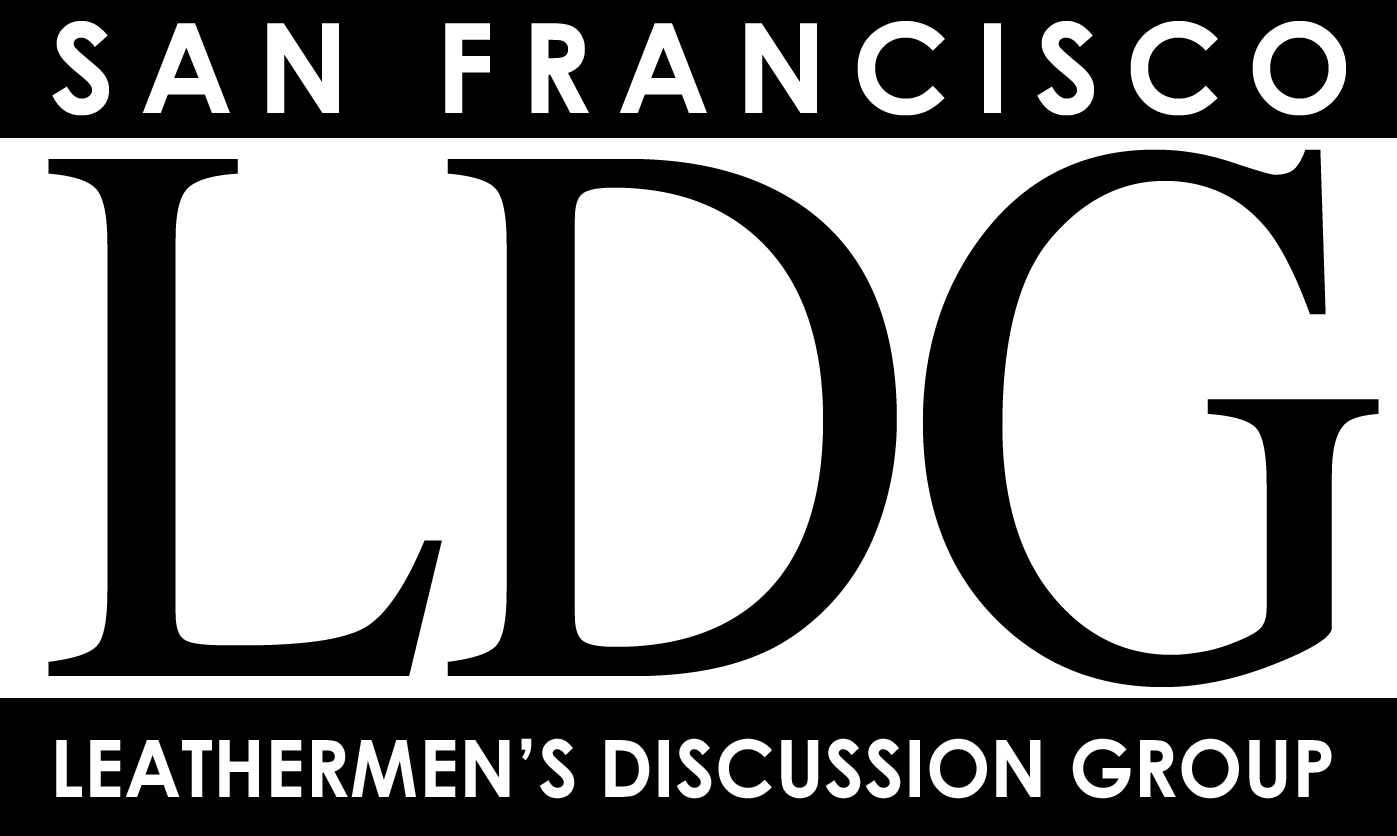 San Francisco Bay Area Leather Alliance
For those in the Leather Community who find themselves in dire financial straits due to injury or illness, San Francisco Bay Area Leather Alliance sponsors a fund to help out with emergency expenses. If you need financial help to pay bills due to a serious injury or chronic/life threatening illness, please contact the Leather Alliance to see if you qualify for help. Al Parso is the 15 Association's representative on the Leather Alliance board. He can be contacted through The 15 Association website.

Got News? We want it!
News of interest to The 15 Association membership or brief articles about our members or our community are welcome. Not sure? Send it anyhow. Email Al Parso, the editor at: al@parso.us or MrACL2014@yahoo.com by the end of the month for inclusion in the following month's Inquisitor. The newsletter is usually, but not always, produced the first week of the month. Submit your articles, announcements, events or other items of interest by the end of the month for inclusion the following month. Share events of other organizations, contests in which you are participating, and other items of interest here.
---